Photo Diary of Lombard Mill visit

The world's largest chair
in Gardner, Mass.
From there, it's only a couple of miles to the century-old Lombard Mill complex in Ashburnham.
Lombard's Fred Mellin at the Trademark Program Office in Holyoke Center with #1


This huge planer can plan a seat down to size in a few seconds. Look at those motors!


It's not a sauna. At left, chair parts are being steam bent behind the sliding doors.


Typical high quality library chairs

Lombard has its own distinctive designs such as this "Peacock" chair


"The Contemporary" chairs just off the line.

Elegant "Bank of England" chair before final finish.

The USS Constitution

Lombard chairs in the wardroom of the USS Constitution

At the end of the week...a semi full of sawdust!
Back to The Chair Story | Lombard Mill | Main Menu | Buy your chair now!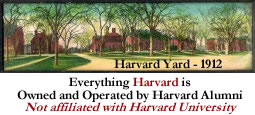 Copyright 2004, First Website Company, LLC, all rights reserved.

To find out more about this site, please e-mail us.